How to bring the U.S. - China Relations back on the right track?
This was the topic of the event organized by the Center for China United States Cooperation at the University of Denver on January 28th, 2020. Governor Holden, Chairman of United States Heartland China Association, along with Ambassador Christopher Hill and Prof. Suisheng Zhao shared their perspectives on potential ways of rebuilding U.S. -China relations. For the 100 plus attendees that crowded the auditorium that day, no easy answer was given. What was clear through this dialogue amongst a statesman, a diplomat, and an academic was that the relationship between U.S. and China has significant and far-reaching implications in our world and must be carefully handled with more diplomacy; and must evolve through more balanced dialogue in order to avoid any further deterioration.
Just when we thought things would finally start to improve with the signing of the Phase I Trade Deal between US and China, the Coronavirus outbreak in the city of Wuhan began dominating the headlines. Emergency measures were implemented swiftly throughout China to contain its spread and within days WHO declares coronavirus outbreak a global health emergency. Even though accurate information from Wuhan was hard to verify in the immediate aftermath of the outbreak, USHCA joined many others to help locate much-needed medical supplies for hospitals on the front lines of fighting what is now officially named – COVID-19.
American Factory wins Oscar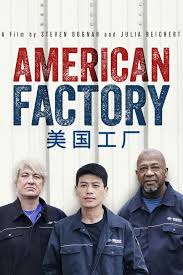 Then, on Feb -10, a moment of celebration came when we got the news of "American Factory" winning the Oscar for Best Documentary this year. Just a month earlier, Chairman Cao of Fuyao Glass, who was a key character in the documentary, had been recognized at the CGCC NYC Gala as the Most Influential Business Person of the year with Governor Holden standing by his side. Chairman Cao, through his Heren Foundation has pledged $100M to combat COVID-19 in China.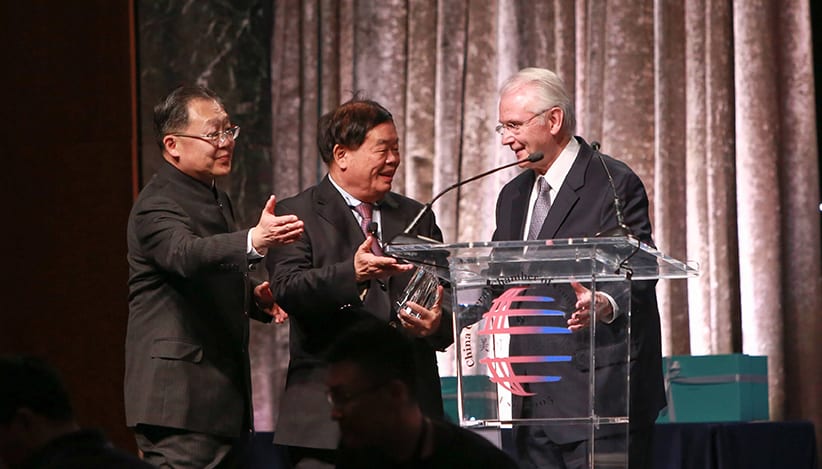 U.S. and China will Weather Current Difficulties
What we are witnessing from the COVID-19 outbreak and its ripple effect around the world is increased scrutiny and questioning of China's role in the world order and global business ecosystem.  This will definitely add more unexpected turns on the road to recovery for US China Relations.
But just as Craig Allen, of the US-China Business Council, reminded us; the United States and China have had a relationship for over 200 years.  At times like this, we especially need to maintain a long-term perspective and strive to build more connections and promote collaborations between our two countries so that we can weather more storms together.
To that end, USHCA will continue to promote exchanges in culture, education, and business between China and the United States Heartland region in the year ahead, such as the recent successful "test drive" of a new international program at Augustana University, as Mayor Paul TenHaken (Delegate, 2019 Mayors Delegation to China) recently shared with us:
Here is a summary of some 2020 planned programs:
Upcoming web-based forum to bring more China discussions to our Heartland region (please send us a message with topics that you are interested in)
Boys and Girls State China Study tour