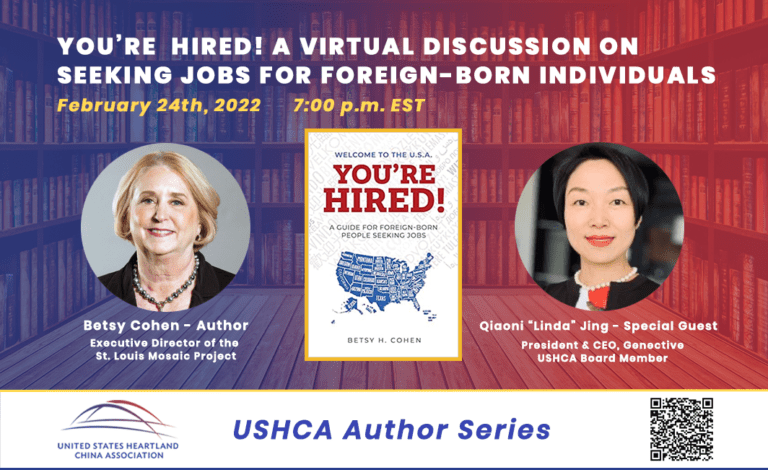 Join USHCA for our fourth author event as we invite Betsy H. Cohen to discuss her first book "Welcome to the U.S.A.-You're Hired!: A Guide for Foreign-Born People Seeking Jobs." Betsy has mentored and advised international students, international executives, and many foreign-born people for their job searches and career advancement. The event will also feature special panelist USHCA board member Qiaoni "Linda" Jing, a former international student from China herself who is now the CEO of Genective, a global AgTech company headquartered in the U.S.
Read More »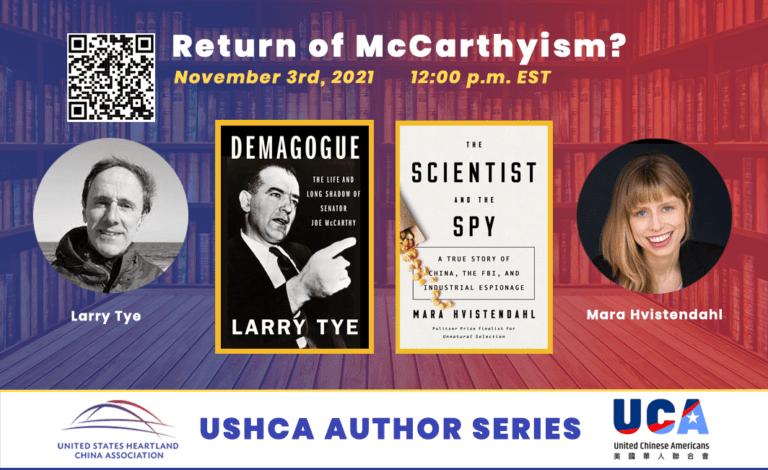 At this time of political divide in America and tension between the U.S. and China, many symbols of the Cold War era are coming to haunt us today. From the Justice Department's much criticized China Initiative to the re-emergence of McCarthyism in America, there are alarming signs that, if we are not careful, our country may once again go down a troubling path, especially for Chinese Americans who are stuck in the middle.
What lessons can we learn from the past that can help us prevent a repeat of policies and rise of demagogues that will lead our country down a path of ruin? US Heartland China Association and our partner United Chinese Americans jointly invite two award-winning American authors to share their thoughts on this important topic.
Read More »