Not all bridges are built of concrete and steel.
Equally important bridges are built on friendship, cultural communion and commercial cooperation.
Where these bridges exist, communities flourish.
Advocating for the US Heartland since 2003
USHCA is building bridges
by focusing on trust-building efforts to connect educational and community interests; business leaders; and local governmental officials with like-minded institutions between the American Heartland Region and China.
Originally the Midwest U.S.-China Foundation, USHCA was founded by U.S. Senator Adlai Stevenson (IL); John Rodgers, Lawyer and Professor, and Governor Bob Holden (MO), former Chairman of the Midwest Governors Association. 
USHCA covers 20 states that stretch from the Great Lakes to the Gulf of Mexico. 430 Fortune 1000 companies are headquartered in 84 of the cities within the Heartland region. Our mayors lead 37 of the 100 largest cities in the United States. Our national GDP ranks 1st in the world. Remove our region from this analysis and the European Union would rank 1st, China 2nd, United States 3rd.
HAINAN: CHINA'S HAWAII AND WORLD'S LARGEST FREE TRADE ZONE
Is Hainan the next Singapore?  Or a newer and bigger one? Questions like these have been bubbling up ever since Hainan Province, China's only tropical island, became China's largest Free Trade Zone. Often referred to as the "Hawaii of the Orient", Hainan is not only the world's most dynamic tourism destination with a projected 80 million Chinese domestic visitors alone in 2021 but also the largest "lab" of the latest sustainable development experiment of the Chinese government.  
For more information, author and moderator bios…
September 16th, 2021 / 8:00 – 9:30 p.m. EDT
Economic transformation in both the U.S. and China has created winners and losers in its respective society. While some regions are thriving, others have struggled. In this joint event organized by LRCCS, USHCA, and Taubman, we have invited the leading experts on shrinking cities to explore the lessons learned from the post-industrial shrinking cities in both the U.S. and China and how both countries are learning to help the communities that are left behind in the face of technology and global changes.
This webinar will also be in part to celebrate the Lieberthal-Rogel Center for Chinese Studies's 60th anniversary.
For more information and panelist bios…
July 27th, 2021 
8:00 – 10:00 p.m. EST
Jeffereson City, MO (November 24, 2023) – download a .pdf version of this press release In the first such visit since the pandemic; the U.S. Heartland China Association (USHCA) led a bipartisan delegation of six U.S. mayors representing communities along
Read More »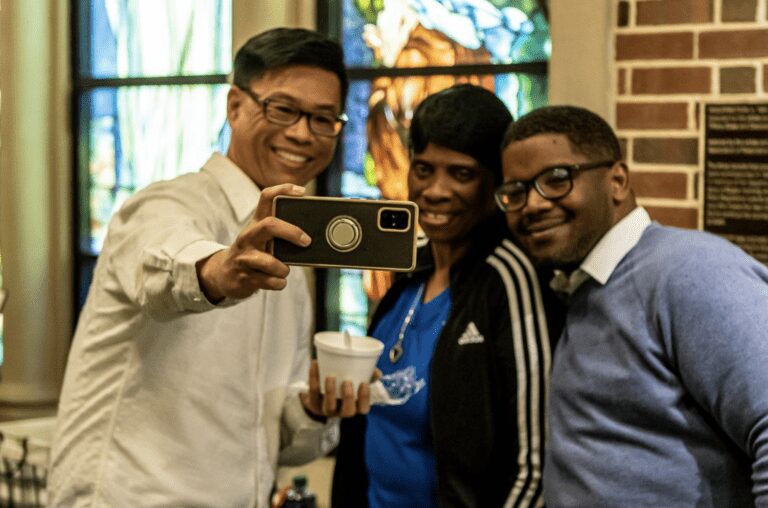 USHCA brought to a close our multi-city viewing and speaking tour this spring, bringing the critically acclaimed documentary "Far East Deep South" to two more Heartland cities in 2023.
Read More »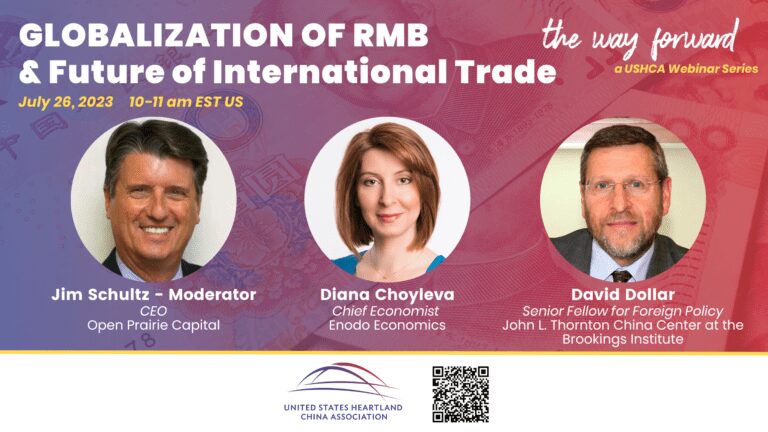 USHCA is excited to bring two leading experts Diana Choyleva, Chief Economist at Enodo Economics, and David Dollar, Senior Fellow for Foreign Policy – John L. Thornton China Center at the Brookings Institute, to speak about their views on the outlook and the timing of such a roll out and the globalization of RMB's impact on international trade—especially agricultural trade—and how the other countries, including the U.S., may counter.
Read More »