Announcing our first USHCA author event: the award-winning journalist Dexter Roberts will discuss his  new  book  "The Myth of Chinese Capitalism: The Worker, the Factory, and the Future of the World" with guest interviewer Professor Zhiguo He from the University of Chicago.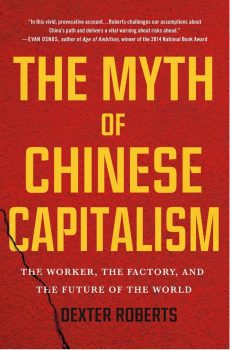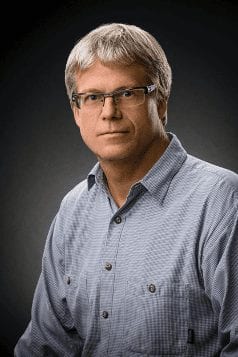 Dexter Tiff Roberts is an award-winning writer and speaker on China now serving as a Senior Fellow at the Atlantic Council Asia Security Initiative, a Fellow at the Maureen and Mike Mansfield Center, and an adjunct instructor in political science at the University of Montana. Previously he was China bureau chief and Asia News Editor at Bloomberg Businessweek, based in Beijing for more than two decades. He has reported from all of China's provinces and regions including Tibet and Xinjiang, covering the rise of companies and entrepreneurs, manufacturing and migrants, demography and civil society, and politics and security. He has also reported from North Korea, Mongolia and Cambodia, on China's growing economic and political influence. Roberts' first book,
The Myth of Chinese Capitalism: The Worker, the Factory, and the Future of the World, was published by St. Martin's Press in March 2020 and he also founded and publishes a weekly newsletter called Trade War. He has a BA in Political Science from from Stanford University and Master of International Affairs from Columbia University and studied Mandarin Chinese at Taiwan Normal University.
Dexter Roberts lived in Beijing for two decades working as a reporter on economics, business and politics for Bloomberg Businessweek. In The Myth of Chinese Capitalism, Roberts explores the reality behind today's financially-ascendant China and pulls the curtain back on how the Chinese manufacturing machine is actually powered.
He focuses on two places: the village of Binghuacun in the province of Guizhou, one of China's poorest regions that sends the highest proportion of its youth away to become migrants; and Dongguan, China's most infamous factory town located in Guangdong, home to both the largest number of migrant workers and the country's biggest manufacturing base. Within these two towns and the people that move between them, Roberts focuses on the story of the Mo family, former farmers-turned-migrant-workers who are struggling to make a living in a fast-changing country that relegates one-half of its people to second-class status via household registration, land tenure policies and inequality in education and health care systems.
In The Myth of Chinese Capitalism, Dexter Roberts brings to life the problems that China and its people face today as they attempt to overcome a divisive system that poses a serious challenge to the country's future development. In so doing, Roberts paints a boot-on-the-ground cautionary picture of China for a world now held in its financial thrall.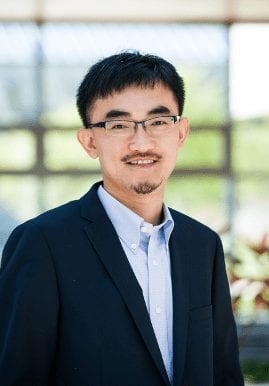 Zhiguo He is a Chinese financial economist serving as the Fuji Bank and Heller Professor of Finance at the University of Chicago Booth School of Business, where he has taught since 2008. He serves as the Director of Becker Friedman Institute China and Co-Director of the Fama-Miller Center. He is also a research associate at the National Bureau of Economic Research, member of the academy committee at the Luohan Academy, and special-term Alibaba Foundation Professor of Finance at Tsinghua University. He earned his Ph.D. from the Kellogg School of Management at Northwestern University.
Praise for The Myth of Chinese Capitalism
"A gimlet-eyed look at an economic miracle that may not be so miraculous after all." —Kirkus Reviews
"…A clearheaded and persuasive counter-narrative to the notion that the Chinese economic model is set to take over the world. Readers looking for an informed and nuanced perspective on modern China will find it here." —Publishers Weekly
"Roberts has given a well-sourced, thoughtfully reasoned, and cogently-written narrative of the largest migration in human history . . . . [He] helps us understand why this could be an even more disruptive tipping point moment not only for China, but the global economy."
—Orville Schell, Arthur Ross Director, Center on US-China Relations and co-author of Wealth and Power: China's Long March to the 21st Century
"Dexter Roberts gives a sophisticated and readable take of China's triumphs and crises. He introduces us to global CEOs and takes us on tours of China's sprawling factory floors, but is most at home in the China's left-behind countryside. There, Roberts' decades-long contact with farmers and ex-factory workers shows systemic problems that could prevent China from becoming a wealthy country. A first-hand witness to China's transformation over the past quarter century, Roberts credibly challenges the myth of China's inevitable rise and global dominance."
—Ian Johnson, Pulitzer Prize-winning author and Beijing-based correspondent
"Ever bought a made-in-China handbag at Walmart and wondered who made it? It's possibly someone whose experience is similar to the people Dexter Roberts writes about so vividly in this smart and compelling book, workers who struggle to make a living and face deep discrimination in China's cities. A potent mix of personal stories and deft analysis, The Myth of Chinese Capitalism takes a hard look at China's migrants and rural people – together one-half the country's population – who fueled their country's manufacturing boom, but for whom the China dream remains elusive."
—Mei Fong, Pulitzer Prize-winning journalist and author of One Child: The Story of China's Most Radical Experiment
"Anybody doing business in China should read this book . . . . By taking us from impoverished villages to factory floors and into the lives of unsettled migrant workers and overwrought bureaucrats who struggle to meet the goals of Party leaders, Roberts lays out why the assumption of an ever-larger China market is uncertain, with implications for multinationals everywhere."
—James McGregor, author of One Billion Customers: Lessons From the Front Lines of Doing Business in China
"There's an enormous gap between how 'China's rise' looks from a distance, and how its realities affect the hundreds of millions of poor and rural Chinese people still looking for a better life. Dexter Roberts has reported on these realities for decades, and he does a wonderful job of combining vivid personal stories with provocative larger points about China's fate. Anyone who hopes to understand China's strengths and vulnerabilities will want to read this book."
—James Fallows, national correspondent for The Atlantic and author of China Airborne
"In this vivid, provocative account, Dexter Roberts leaves the glittering cities that attract too much of the world's attention, and tells the story of China's other half – the farmers and migrants who may never reach the mythic goal of middle-class life. Deeply fluent in China's economy and culture, Roberts challenges our assumptions about China's path and delivers a vital warning about risks ahead."
—Evan Osnos, author of Age of Ambition, winner of the 2014 National Book Award
"Have you ever looked at the miraculous urban landscapes of today's China—the Shanghai skyline, the Shenzhen roadways—and wondered what lies beneath? In The Myth of Chinese Capitalism, Dexter Roberts investigates the roots of China's boom, tracking how rural institutions, communities, and people have been sacrificed for the sake of cities. This book is a welcome reminder of the more than half a billion citizens who make their homes in the Chinese countryside."
—Peter Hessler, author and contributor to the New Yorker