Update: MRCTI Infrastructure Delegation to China
For worldwide peace, stability, and prosperity USHCA believes it is important for the U.S. and China, the two largest economies today, to collaborate in solving global challenges. No time illustrates this more than now.
We are honored to be working with MRCTI on the first infrastructure delegation to China to explore solutions and potential partnerships. Despite the postponement of the China delegation, we were able to meet with confirmed MRCTI delegates and project principals in Washington D.C. last week to review the infrastructure projects submitted. 10 projects from the cities of Memphis, TN; Vicksburg, MS; La Crosse, WI; Bettendorf, IA; and St Louis, MO were reviewed.
Representatives from the Chinese Embassy also attended this review meeting to provide helpful feedback to the attending mayors and project principals. They emphasized a strong desire for a more collaborative relationship with the U.S. The next step will be for our Chinese partners to provide feedback for these projects.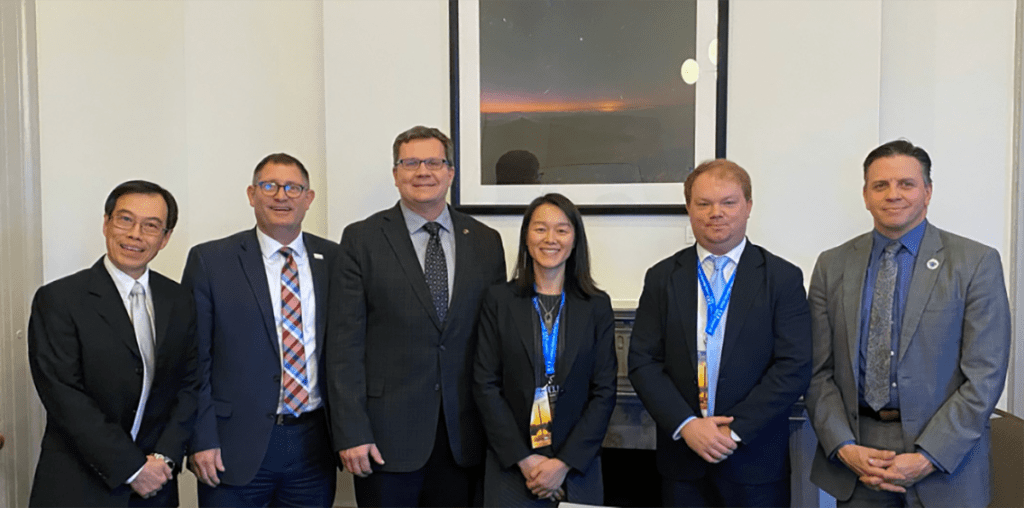 Evolving Situation Around CoVID-19
As our team – Min Fan (Executive Director) and Amos Smith (Finance Committee Chair) – traveled to Washington D.C. last week for a check-in meeting for the upcoming MRCTI Infrastructures Delegation, the world felt like a very different place from just a few weeks ago. Confirmed CoVID-19 cases in the U.S. and around the world are increasing daily and spreading into more countries. Even though few travelers Min and Amos encountered at the airports were wearing masks, anxiety levels are rising in the U.S. as the stock market dived, conferences were canceled, travel is curtailed, and people started hoarding emergency supplies, especially on the west coast. 
In contrast to the increased CoVID-19 outbreak anxiety in the US, China seems to have turned a corner with the mandatory lock-down being lifted and people resuming work cautiously in many parts of country. Tips about how to protect oneself are now rushing in from China to relatives living in the US, the latest of which is a Psychological Preparations Guide for CoVID-19 Impact published by the Chinese Academy of Science.
All around the US, online and off-line, the impact of CoVID-19 is discussed everywhere, including this excellent forum that took place at Harvard Chan School of Public Health on February 28.
Going Viral: The Coronavirus and its Regional and Global Implications
Coming soon! Webinar to Connect Heartland Communities with China Experts
Whether it's the Phase One Trade Deal or the CoVID-19 virus outbreak, China has been front and center in the awareness of our Heartland communities. As Min Fan, USHCA Executive Director, shared her personal perspectives about U.S. – China relations with the Rotary Club of Fort Collins, Colorado in February, it became apparent to her that there is a hunger for fact-based discussions regarding China in many local communities far from our nation's capital or it's coastal cities.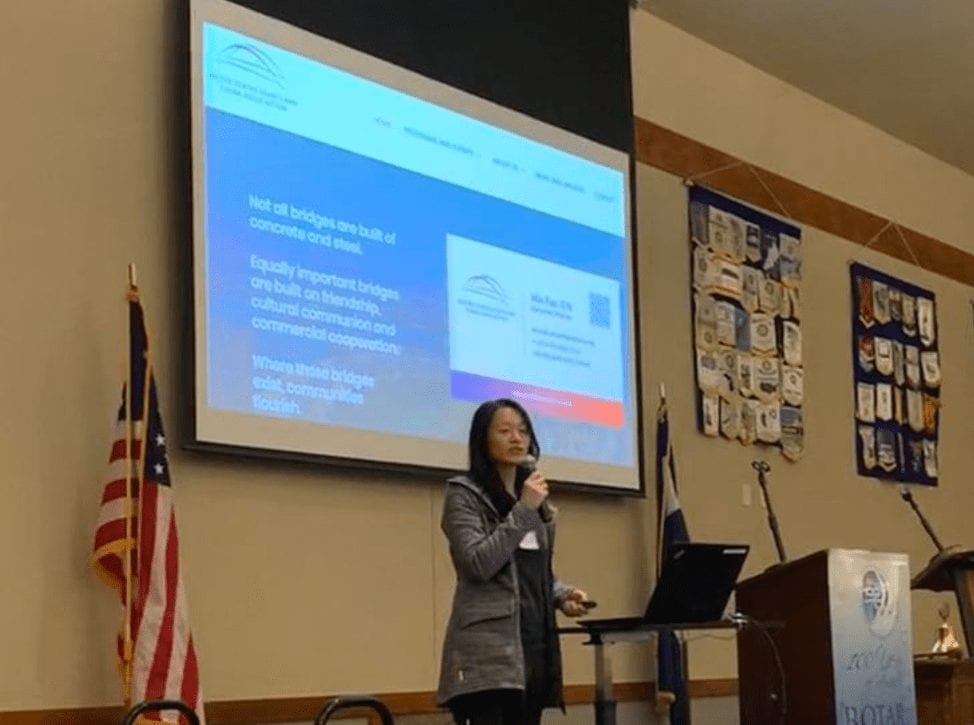 With the support of our board and many distinguished China experts, we will be launching a webinar series to connect China experts from around the country with Heartland communities. 
We will be announcing speakers in future newsletters.
For now, please let us know what questions you have for a China Expert by emailing contact@usheartlandchina.org.
Promoting Collaborations with China
Finding commonalities and promoting collaborations with China may seem more daunting than ever, but it is also what sets leaders apart.
U.S. Heartland China Association is honored to have the support of global minded organizations that understand the importance of building a long-term partnership with China, such as ProMedica and SkyLIFE.
Learn more about how ProMedica is evolving beyond the hospital and finding commonalities in China from its CEO:
https://www.healthevolution.com/insider/president-of-promedica-international
Check out the innovative products from SkyLIFE, which they offered at discount to help China combat CoVID-19:
https://www.skylifetech.com/skypack
If you or your organization share our mission to foster and support a positive, productive, and mutually beneficial relationship between the United States and China – let's work together!
Please send your ideas and suggestions to contact@usheartlandchina.org