In these difficult times, we face public health concerns and growing challenges relating to trade, economic growth, and global cooperation. Despite the issues in other sectors of our lives, we cannot overlook the problems affecting educational collaboration between the Heartland region (and the U.S. as a whole) and China.
In this webinar replay, featuring distinguished professors, experts, and policymakers whose work ties into international education, we will explore the various challenges facing U.S.-China educational collaboration. How can we sustain these relationships? How can we continue to build upon the significant progress our two nations have made over the past 40 years? Enjoy this webinar as we attempt to answer these questions and more.
This event is part of USHCA's ongoing series, The Way Forward, where we discuss different ideas and initiatives used by the US and China and how they can be applied to the Heartland region.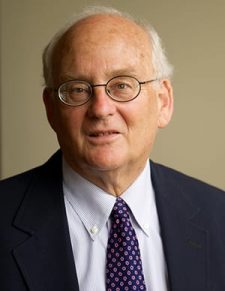 Philip G. Altbach - Research Professor and Founding Director of the Center for International Higher Education at Boston College
He is author of Global Perspectives on Higher Education, Turmoil and Transition, Student Politics in America, among other books. He also co-edited (with Jamil Salmi) The Road to Academic Excellence, (with Michael Bastedo and Patricia Gumport) American Higher Education in the 21st Century, The International Handbook of Higher Education, World Class Worldwide: Transforming Research Universities in Asia and Latin America and other books.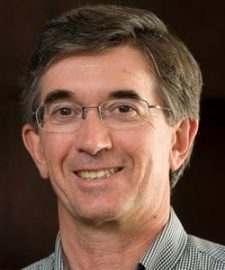 Michael A. Brzezinski - Dean of International Programs Purdue University
Michael Brzezinski has been the Dean of International Programs (IP) at Purdue University since 2011.  He joined the Boilermakers in 1993 and has held several positions since then all within IP.   He has both studied and worked in China and has been involved in various educational collaborations with the Middle Kingdom since 1981.  Conversationally fluent in Mandarin, Brzezinski has overseen Purdue's student flow to and from China resulting in thousands of Purdue and PRC students learning from and with one another.
David C. Chang 張鍾浚 - Professor Emeritus at Tandon School of Engineering, New York University
Dr. Chang has been a Professor Emeritus at Tandon School of Engineering, New York University since 2013 after serving 8 years as the Chancellor for Global Programs & President Emeritus, 2005-2013 and prior to that, President for 11 years at Polytechnic University in Brooklyn, NY in 1994-2005, before the latter was merged with NYU. Dr. Chang was also Dean and Motorola Professor of Engineering at Arizona State University, 1992-94; Chairman/Professor of Electrical & Computer Engineering, 1982-1990, and Director, MMICAD Research Center, 1988-1992 at University of Colorado Boulder.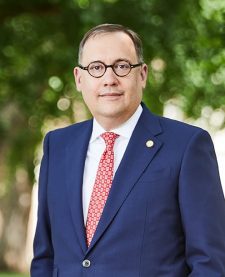 Andrew D. Martin - Chancellor of Washington University in St. Louis and a Professor of Law and Political Science.
He is the former Dean of the College of Literature, Science, and the Arts at the University of Michigan.
Dr. Martin's expertise is in the study of judicial decision making, with special emphasis on the U.S. Supreme Court and the lower federal courts. He also works extensively in the field of political methodology and applied statistics. He has published in leading social science and applied statistics journals, including the American Political Science Review, the American Journal of Political Science, Political Analysis, the Journal of Legal Studies, and Statistical Science.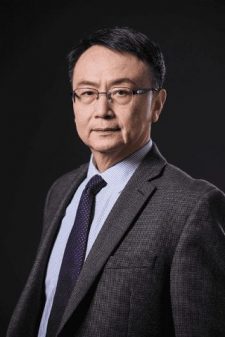 JIA Qingguo 贾庆国 - Professor, Former Dean of the School of International Studies at Peking University, Director of the Institute of Global Cooperation and Understanding
JIA Qingguo, acquired his PhD at the Department of Government, Cornell University. He is a professor and doctoral supervisor, and the former Dean of the School of International Studies at Peking University. He is the director of Global Cooperation and Understanding. He is a member of the Standing Committee of the Central Committee of the China Democratic League and the Director of its Education Committee. He is the Vice Chairman of the Beijing Municipal Committee, Director of the Research Center for International Economic Strategy of China, a member of the Academic Evaluation Committee of the China Foundation for International and Strategic Studies, a member of the Academic Committee of Quarterly Journal of International Politics of Tsinghua University, as well as an adjunct professor at Nankai University and Tongji University.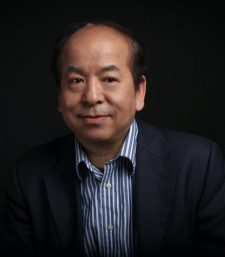 Yawei Liu 刘亚伟 - Director of the China Program at the Carter Center
Yawei Liu (刘亚伟)is the director of the China Program at The Carter Center. He became a member of the Council on Foreign Relations in 2014. He is the associate director of the China Research Center in Atlanta and an adjunct professor of Political Science at Emory University. He co-authored Obama: The Man Who Will Change America (Chinese language, 2008). He is the founding editor of www.chinaelections.org which went online in 2002. Other websites he founded and oversees are www.uscnpm.org (English) and cn3.uscnpm.org (Chinese).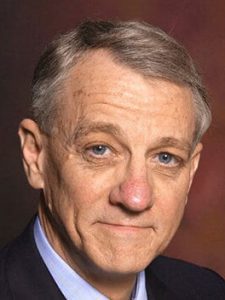 Blaine A. Brownell - USHCA Board Member and Education Chair
Blaine A. Brownell, a teacher and scholar specializing in U.S. urban history and international education, has held tenured professorships in four different universities and served in senior leadership roles in U.S. universities and other non-profit and for-profit organizations.