by Spencer Cohen, Ph.D. 柯西本 博士 / Opinion
The Bipartisan Infrastructure Deal, signed into law on November 15, brings much needed—albeit long overdue—relief and forward looking investments. The deal includes $42 billion for ports and airports and $66 billion in passenger and freight rail. According to the Coalition for America's Gateways and Trade Corridors, the bill will provide up to $78 billion over five years to address the interconnected system that moves freight across the country.
Approximately $2.5 billion is allocated for inland waterways, including locks along the Mississippi River—critical to the export of U.S. Heartland soybeans, corn, and other major agricultural commodities. According to the U.S. Department of Agriculture, inland waterway systems—including river locks, bridges, barges, terminals—helps save commodity exporters between $7 billion and $9 billion annually over the cost of other modes. Building out and enhancing our port and logistics system is critical to helping U.S. heartland companies compete in a continually evolving global marketplace.
The ongoing supply chain bottlenecks, which began this summer and have become increasingly acute, expose the deep fragility in our existing supply chains and "just-in-time" logistics models. Household spending and retailer inventory growth have no doubt played important roles. Three federal stimulus programs in 2020 and 2021 have resulted in historically high levels of private household savings—trillions in savings that are now being spent on physical goods, especially through e-commerce platforms and for products sourced overseas. Factory closures in overseas manufacturing hubs curtailed supplies of manufacturing inputs and consumer goods.
But the current crisis has also laid bare many of the vast vulnerabilities in our national port and logistics system that have persisted for years well before the pandemic. These include stateside labor shortages at port terminals and short- and long-haul trucking (an estimated gap of 80,000 drivers and growing); constrained rail capacity; and limited warehouse space, with vacancies falling to historic lows in many logistics hubs.
Inefficient and overwhelmed port systems create supply chain bottlenecks and inflation pressures that hurt U.S. businesses and households alike, eroding household purchasing power and business competitiveness. The most common measure of inflation, the consumer price index, increased 6.2% year-over-year in October.
The deal also comes at a time of accelerated U.S.-China competition. The U.S.-China trade war since 2018 has spurred China's leaders to expedite its efforts to move further up the manufacturing value chain. China's "Dual Circulation" policy framework entails identifying and investing in supply chain vulnerabilities. As China continues to move up global value chains, U.S. Heartland manufacturers will increasingly compete not just for market share in China, but with Chinese companies in third markets. Efficient and resilient port and logistics infrastructure, including river ports, rail, and highway infrastructure to move goods, will be essential.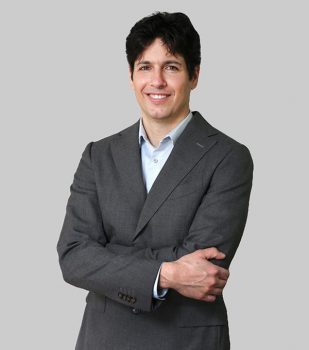 Dr. Spencer Cohen is principal and founder of High Peak Strategy LLC, an economics and research consulting firm specializing in U.S.-China relations, ports and international trade, industry analysis, and regional economic development. He is also a 2021-2023 National Committee on U.S.-China Relations Public Intellectuals Program fellow and affiliate professor at the University of Washington. Dr. Cohen received his PhD in geography from the University of Washington, where his research focused on China's economic growth model through the lens of local government finance and land use. He is a frequent public speaker on China's economic growth model and U.S.-China trade relations and has written opinion pieces in the South China Morning Post, The Daily Guardian (India), Puget Sound Business Journal, and Seattle Business Magazine.
Spencer can be reached at spencer@highpeakstrategy.com