China and the U.S. have been deeply engaged with each other in many dimensions over the past two decades, but the recent de-integration between these two countries poses a real threat to the global economy. This talk will focus on the financial side of the decoupling, covering both the macro and micro aspects, as well as potential disruptions caused by the decoupling. This event is part of USHCA's ongoing series,
 The Way Forward
, where we discuss different ideas and initiatives used by the US and China and how they can be applied to the Heartland region.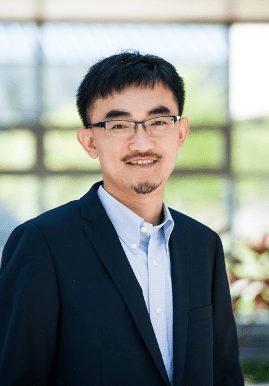 Zhiguo He is a Chinese financial economist serving as the Fuji Bank and Heller Professor of Finance at the University of Chicago Booth School of Business, where he has taught since 2008. He serves as the Director of Becker Friedman Institute China and Co-Director of the Fama-Miller Center. He is also a research associate at the National Bureau of Economic Research, member of the academy committee at the Luohan Academy, and special-term Alibaba Foundation Professor of Finance at Tsinghua University. He earned his Ph.D. from the Kellogg School of Management at Northwestern University.