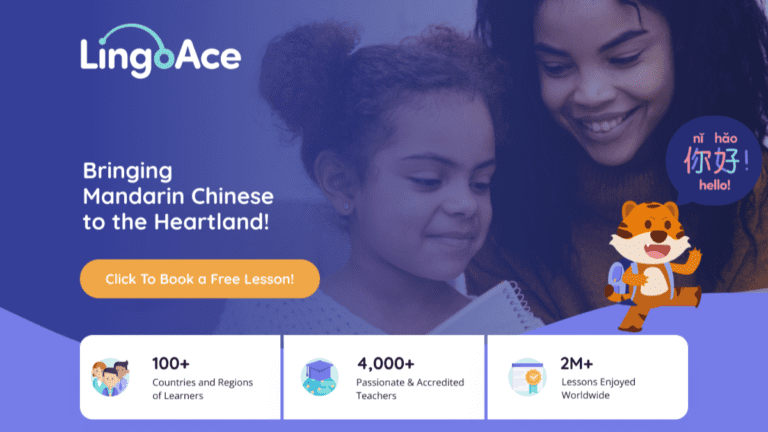 JEFFERSON CITY, MO (March 3, 2022) – The United States Heartland China Association has announced its partnership with LingoAce, a Singapore-headquartered global education technology company and leading Mandarin Chinese language learning platform that offers an immersive language learning experience tailored to meet the needs of K-12 learners across a range of language proficiency levels and diverse cultural backgrounds. This partnership will be instrumental in bringing the opportunity of learning Mandarin Chinese to more students across the Heartland Region. 
USHCA has a strong interest in promoting cross-cultural education in the Heartland Region. In today's competitive world, where global competence and knowledge is becoming increasingly necessary, LingoAce provides students with a foundational understanding of Chinese language and culture that effectively broadens students' horizons and increases their educational, cultural, and professional opportunities. 
USHCA Chairman and CEO, Former Governor of Missouri Bob Holden is a firm believer in providing opportunities for students across the Heartland Region to succeed on a global scale. Governor Holden says: "Simply put, learning Chinese opens more doors for our kids." LingoAce's Chief Strategy Officer & CFO, Marshall Roslyn, also welcomes the collaboration with USHCA: "There's clearly no better partner to help bring greater global exposure to more kids across America's Heartland." LingoAce recently released a survey showing that there is a steadily growing interest for Chinese learning in the U.S., but a shortage of quality teachers and classes offered both in school and as supplemental learning. With less than 1% of U.S. children currently learning Chinese, LingoAce is successfully making the language more accessible to young learners through its fun and engaging learning experience. You can view the full findings at lingoace.com/marketstudy. 
LingoAce's online platform and curriculum is very well-known and highly-regarded amongst the Mandarin Chinese-speaking and learning communities. The program's curriculum is based on Stanford University's World Language Program, and its teachers utilize the learning benchmarks and standards of the American Council on the Teaching of Foreign Language (ACTFL). LingoAce is one of the fastest-growing online Mandarin Chinese-learning platforms. As a result of being an online platform, LingoAce is able to provide previously-disadvantaged students with opportunities to not only learn the language, but to increase their global competency. 
The U.S. Heartland China Association is a 501(C)3 bipartisan organization that is dedicated to building stronger ties between the 21 states in the Heartland Region of the United States and the People's Republic of China. USHCA's efforts are concentrated on building trust among government officials, business leaders, and educational and community interests in the U.S. and China.