"Far East Deep South" kicks off multi-city tour in the Heartland
JEFFERSON CITY, MO (October 10, 2022)
"I'm deeply saddened and angered by the racism we're seeing today against Asians in this country," said producer Baldwin Chiu. "My family has been in the U.S. for generations and yet I'm often treated as someone who is not American. Our film clearly shows we ARE American and we really want everyone in America to finally embrace that." 
Across the country, we continue to see rising anti-Asian hate and unceasing attacks on Chinese Americans, both politically and physically. US Heartland China Association (USHCA) is determined to counter this racial divisiveness in our country with honest reflections on the troubled history of our country's treatment of Chinese immigrants. 
From October 13 – 18 of 2022, USHCA is proud to present a multi-city film viewing and discussion tour in collaboration with the producer and director of the autobiographical film, Far East Deep South. 
Far East Deep South explores the seldom-told history of Chinese immigrants living in the American South during the late 1800s to mid-1900s through the eyes of Charles Chiu and his family as they travel from California to Mississippi to find answers about his father, K.C. Lou. The film provides a window into the lives of the Chinese in the South and the discrimination they faced in the midst of segregation. The film not only highlights the struggles and perseverance of the Chinese, but explores the racial dynamics between the white, Black and Chinese communities and the added challenge of exclusionary immigration policies, such as the Chinese Exclusion Act, many families faced at that time.
"As Asians living in America, we wrestle with our identity and sense of belonging no matter how long our families have been here," said filmmaker Larissa Lam. "Our struggles and contributions have been a significant part of American history yet have been largely invisible in the media and rarely taught in schools. After seeing our film, I hope more people realize Asian American families have a long legacy in this country. I also hope that American history lessons will be more inclusive of the Asian American experience, especially as it pertains to learning about the American South."
This multi-city viewing and speaking tour seeks to honor the stories of early Chinese American immigrants in the Heartland region, broaden the awareness of their contributions and the discrimination they experienced alongside African Americans, and promote better understanding between our communities today, in hopes of fostering a better tomorrow. 
Free, public viewing events with post-film discussions currently scheduled:
USHCA also wishes to acknowledge the Henry Luce Foundation for its generous support of this multi-city tour. 
To discuss hosting future viewing events in your local community, please reach out to contact@usheartlandchina.org.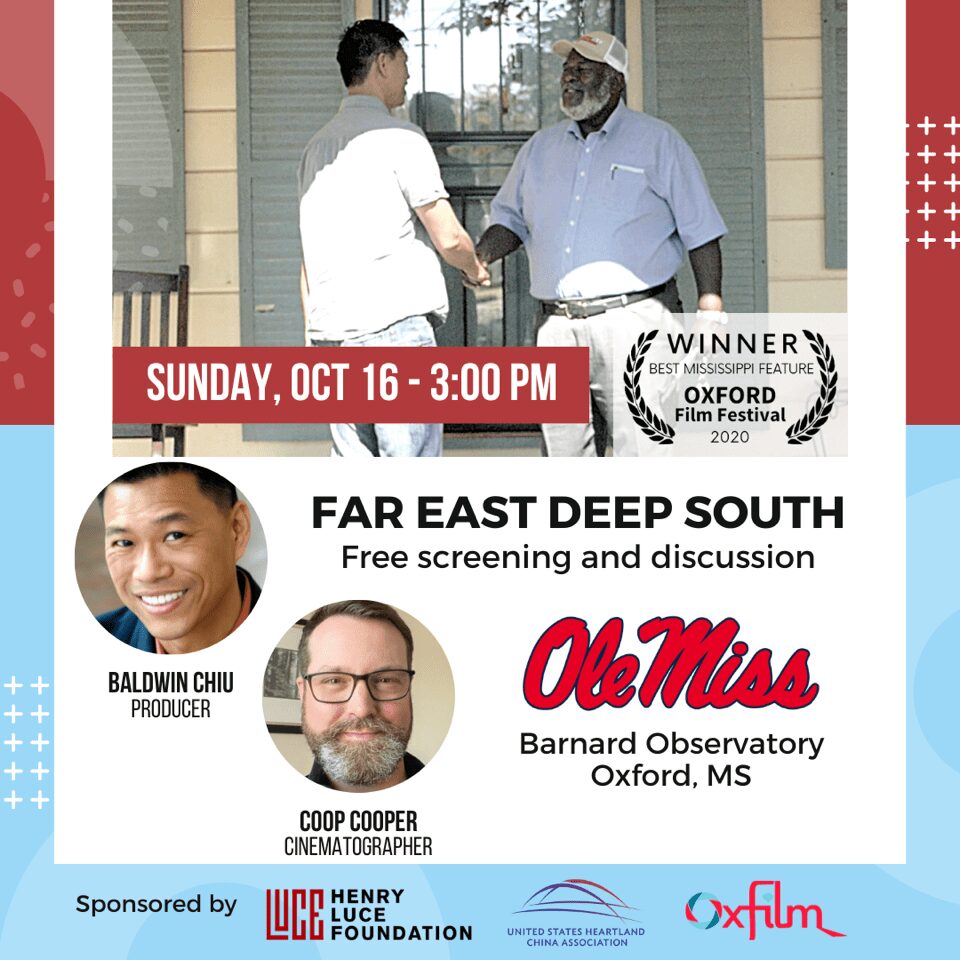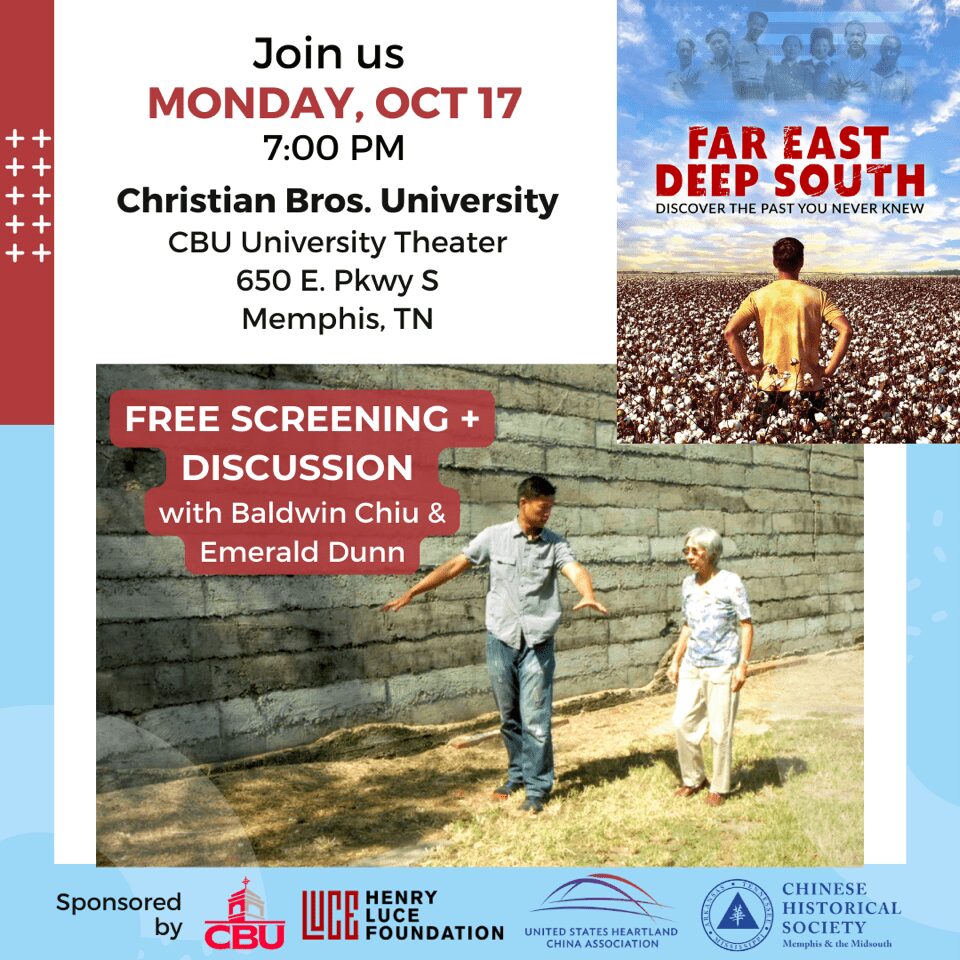 Far East Deep South made its broadcast premiere on PBS World Channel's series, "America ReFramed." It won a 2022 Telly Award and multiple film festival awards including at Cinequest, CAAMFest, CineOdyssey and the Oxford (Mississippi) Film Festival.
About USHCA
United States Heartland China Association (USHCA) is a 501(c)3 grassroot bipartisan organization committed to building bridges and promoting opportunities between the peoples of the Heartland region and China. Our mission is to foster and support a positive, productive, and mutually beneficial relationship between the people of the United States and China by creating more channels of collaboration and opportunities for economic growth in all segments of the American Heartland Region. More information is available at USHeartlandChina.org.