2022 is critical for both China and the United States. For Beijing, its partnership with Moscow has caused worldwide concerns. Its zero-Covid approach is decoupling itself from the rest of the world. It increasingly worries about the Cross-Strait situation but does desire to repair its relations with the U.S.
Its recently completed 20th Party Congress saw the formation of a new top leadership and laid down the policy thrusts for the next 5 years.  For Washington, it is thrilled to see Ukrainians gaining on Russia on the battleground with its support.
President Biden has scored a few important legislative wins. The dust of the midterm elections has settled. Its relationship with European and Asia allies is stronger than ever. It has also shown its hand in how to respond to China if the latter uses force to take Taiwan.
2023 is a new beginning for President Xi. No recent Chinese leaders have ever served a third term. He is probably more inclined to do things to justify his breaking the rules. President Biden will be mulling over whether he is going to seek a second term. He also needs Americans to understand he is the best person to handle the global challenges.
What are some of the new elements in 2023 for the two leaders to grasp both domestically and internationally? Will they approach the troubled relationship as one of their top priorities? How will they manage the bilateral relationship in the new year? Will there be any major changes in their respective teams charged with dealing with bilateral relations? And where will this relationship be going in the new year?
In this webinar, jointly organized by the U.S. Heartland China Association & The Carter Center, former US governmental officials and current thank tank researchers Susan Thornton and Ryan Hass are going to unpack the situation and tackle these questions. They will share their views on the trajectory of the bilateral relationship in 2023 and answer questions from you.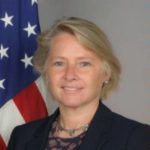 Senior Fellow, Paul Tsai China Center, Yale Law School

Senior Fellow - Center for East Asia Policy Studies, John L. Thornton China Center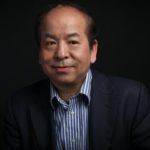 Senior Advisor, China Focus, the Carter Center
Is a Reset of U.S.-China Relations Possible in 2023?
Nov. 28th, 2022 12-1:30pm CT