HEARTLAND CHINESE TEACHER AWARD 2022 CELEBRATES OUTSTANDING TEACHERS
It is with much appreciation of the many teachers who have been teaching the Chinese Language in the Heartland region, often with little resources, that USHCA launched our inaugural Heartland Chinese Teacher Award in 2022, sponsored by LingoAce, to recognize the hard work of the many Chinese language teachers in the heartland region who have built cultural bridges through language learning.
We were deeply moved by the enthusiasm and support from our Heartland community for this award. Nominations came in from 13 Heartland states and 30 cities. Many from school administrators and mayors.
The selection committee included Susan Thornton, Gloria Guo, Minru Li, and Rosie Levine. Each nominated teacher was evaluated based on the creativity of their curriculum, their impact on students, as well as their contribution to Chinese language learning and cultural dissemination in their community.
Nomination Deadline: Sept. 30th, 2022
Nominee Applications due: Sept. 30th, 2022
Finalists announced: Oct. 24th, 2022 *Updated
Virtual Awards Ceremony: November 19th *Updated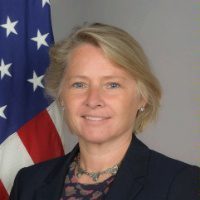 Susan Thornton
Senior Fellow for the Paul Tsai China Center, Yale Law School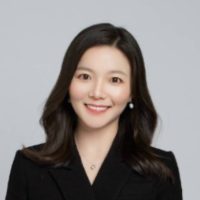 Gloria Guo
Co-founder, LingoAce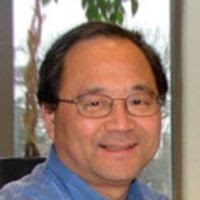 Minru Li
Professor at OSU Department of East Asian Languages and Literatures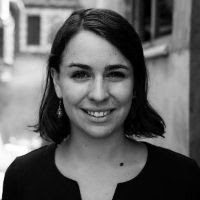 Rosie Levine
Deputy Project Director at the United States Institute of Peace
Five award recipients were recognized during a virtual award ceremony. Three teachers received the 2022 Heartland Chinese Teacher Award and two received the People's Choice Award. Each teacher was awarded a cash grant.
Reflections from USHCA Leaders
"World languages are best taught early, but few American schools make it part of their K-12 curriculum. For this reason, we are proud to honor the teachers who have championed and built successful Chinese language programs at their schools and districts across the heartland region."
鲍勃·霍顿
USHCA Chairman and President
Former Governor of Missouri
"Language is crucial to understanding other cultures. These teachers work hard every day to make this journey exciting and accessible for their students and they demonstrate clearly their passion for being a bridge between the United States and China."
Susan Thornton
USHCA Board Member
"As a Chinese American who grew up in China and came to this country when I was a college student with broken English, I can't emphasize enough what a special gift these teachers are offering to their students and their community.  Learning Chinese will open a world of opportunities to these students."
Min Fan
USHCA Executive Director
2022 Heartland Chinese Teacher Award Winners
Dr. Alpha Edens - Tulsa, OK
Dr. Xin Yang Edens received recommendations from both the University of Oklahoma (OU) and Tulsa Global Alliance for this award in honor of her exemplary effort to effectively teach Mandarin Chinese to all levels of students from beginners to advanced learners by integrating traditional curriculum with technology. In addition to teaching Chinese at Holland Hall Upper School, she also teaches for OU's summer programs for local K-8 students and chairs the Tulsa-Beihai Sister City Partnership at Tulsa Global Alliance.
"Chinese, this class, has been one of the best things I've ever taken. It's a class I can go to if I've had a bad day. It's just such a welcoming environment. I get so sad when I think about graduation and not being in this class anymore. It's one of the best things."
Zoe Abdalla
11th grader at Holland Hall
On News on 6 in Tulsa, Dr. Alpha Edens was quoted on her importance of language learning and the importance of bringing out new perspectives.
"I think that learning two, three languages will help us to see the world from different perspectives and reduce biases and misunderstandings," Edens said. "Learning another language is not only about a language, it is a window, a door, to another world."
Dr. Edens utilized her award funds to help organize a Lunar New Year Celebration for her community in Tulsa, as well as buy learning materials for students to support the public at local AAPI month events.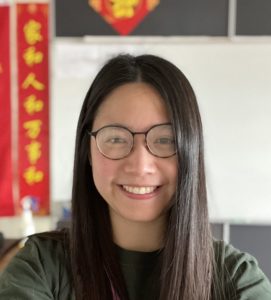 Heidi Kuo - Muscatine, IA
Muscatine Mayor Brad Bark recommended Heidi Kuo for being a pivotal role model and guide for her students to understand Chinese language, history, and culture. She is beloved by her students who have previously nominated her for The Muscatine Community School District Employee Recognition Award. Every year, she organizes a field trip to Chicago's Chinatown and actively seeks sponsorships so that the trip is not a financial burden for her students. Recently, she worked with the Muscatine Middle School to start a Chinese language class, which allows   interested students to start learning earlier.
"I am proud to support the nomination of one of Muscatine's teachers in recognition of their contributions to world language learning and cultural dissemination in our community. Ms. Kuo has been a tremendous asset in encouraging Muscatine's students' academic achievements as well as broadening their global awareness."
Dr. Brad Bark
Mayor of the City of Muscatine
Ms. Kuo contributed her $5,000 cash award toward a field trip to Washington D.C. for her Chinese language students. Like many Heartland schools far from major centers of Chinese culture, her school has limited funding to support field trips, which are expensive and often beyond the means of many families.  Thanks to her donation and with additional support from local nonprofits, Ms. Kuo was able to bring her class of 13 students from Muscatine, Iowa to visit the Chinatown in Washington DC, the Chinese Embassy, the National Museum of Asian Art, and many other sites of interest. The students' experience and field trip was so special, it was featured in a piece from local news organization, Discover Muscatine.
Mayor Linda Gorton recommended Yan Wang for always exceeding expectations in the classroom and preparing her students to understand other cultures and be a positive force in our changing world. In 2007, she initiated Chinese language programs for two Fayette County Public Schools, starting with kindergarten and adding a new level as her students advanced each year. She developed the entire curriculum from scratch and later mentored other Chinese language teachers. Today, there are approximately 3,500 students enrolled in the district's Chinese language programs across four elementary schools, four middle schools and three high schools, taught by 10 teachers.
"Lexington is a city that values diversity and cross cultural experiences. We are proud Ms. Wang is teaching young people about the world's oldest surviving civilization and its language."
Linda Gorton
Mayor of Lexington Kentucky
Mrs. Wang used her Heartland Chinese Teacher Award to host a 'Multicultural Night' Dixie Magnet Elementary School to raise the awareness of diversity, equality and identity in her community. The theme of the event was "Traditional Clothing Across Culture". She used the award fund to purchase traditional Chinese clothes such as Hanfu, Tang Zhuang, and Qipao to dress the student models. The authentic clothes made the show beautiful and students and their families had a great time at the fashion show. About 500 people attended the event and it received positive compliments from many members in the community. 
"I really liked Dixie Multicultural Night because it was very entertaining. I think this because we got to learn about the different cultures by discovering how people from different cultures wear different clothing. I learned how to accept different cultures and diversity. I am looking forward to having Multicultural Night next year!"
Gabi Fields
4th grader at Dixie Magnet Elementary
People's Choice Award Winners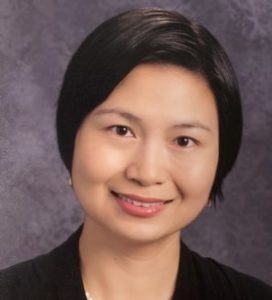 Cindy Casto - Maumelle, AR
Maumelle Mayor Caleb Norris recommended Cindy Casto for her exemplary effort to effectively teach Mandarin Chinese to all levels of students from beginners to advanced learners by integrating traditional curriculum with technology. Outside of school, she gifts her time and talent to teach Chinese language and culture to the community at the local public library and has also served as a Chinese interpreter to former Governor of Arkansas, Mike Beebe, and current Governor, Asa Hutchinson.
"Ms. Casto is a credit to Maumelle and to China. Her encouragement and dedication have inspired tremendous achievement among her many students. I am proud to support the nomination of Cindy Casto for this award."
Caleb Norris
Mayor of Maumelle Arkansas
Ms. Casto used her award to purchase Chinese learning materials to supplement her language curriculum and to help organize a Chinese New Year celebration and make Chinese lanterns to celebrate.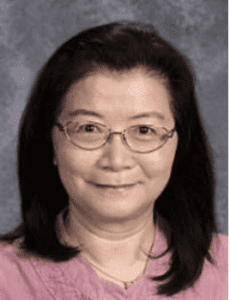 Carmel Mayor James Brainard recommended Tungfen Lee for her exemplary effort to effectively teach Mandarin Chinese to all levels of students from beginners to advanced learners. During her tenure at Carmel High School, she has grown her program from 50 to 150 students. She currently teaches Chinese Level 1, 2, 3, and AP courses. Since 2009, well over 100 students have taken the AP Language and Culture test with an average score of 4.0.
"Tungfen is an exemplary model of what highly effective world language teaching and learning should be. She makes Chinese accessible to all of her students…and empowers all of her students to frow through her nurturing and constructive manner."
Jim Brainard
Mayor of Carmel Indiana
Current with Carmel also quoted Tungfen Lee on why awards like this celebrate a progressive initiatives and push the importance of cultural appreciation:
"Having opportunities to learn world languages like Chinese will create more positive attitudes and less prejudice in the community. Moreover, learning Chinese culture enables people to gain a more profound understanding and appreciation of their own culture."
Ms. Lee used her award to sponsor a Chinese New Year Celebration at her local library. The event was open to the public and the community. Her Chinese students organized and participated in activities like calligraphy, paper-cutting, face-painting, and a station that had Chinese snacks! The students and the community were able to get a small taste of Chinese culture and more than 450 people attended the celebration!
LingoAce is an online language learning platform where kids ages 3-15 can learn Mandarin Chinese 1:1 with a professional teacher. Aligning with globally-recognized syllabi, their expert-designed curriculum engages learners with games, interactive storytelling and other interactive multimedia.
The Heartland community shared our enthusiasm for this inaugural Heartland China Teacher Award. Many media outlets covered the exciting news of their local teachers being recognized.
One of the goals for this project is to highlight excellent instructors, and of course, to spread awareness of Chinese language learning in the Heartland as well. Our 2022 Heartland Chinese Teacher Award was able to capture attention from various local news sources and reach several new audiences in our region. The award and its winners were mentioned in no less than 11 media publications last year:
Tulsa, OK
Carmel, IN
Lexington, KY
Muscatine, IA
General