De-Risk of the U.S.-China Relationship
August 15 @ 7:00 pm

-

8:00 pm

CDT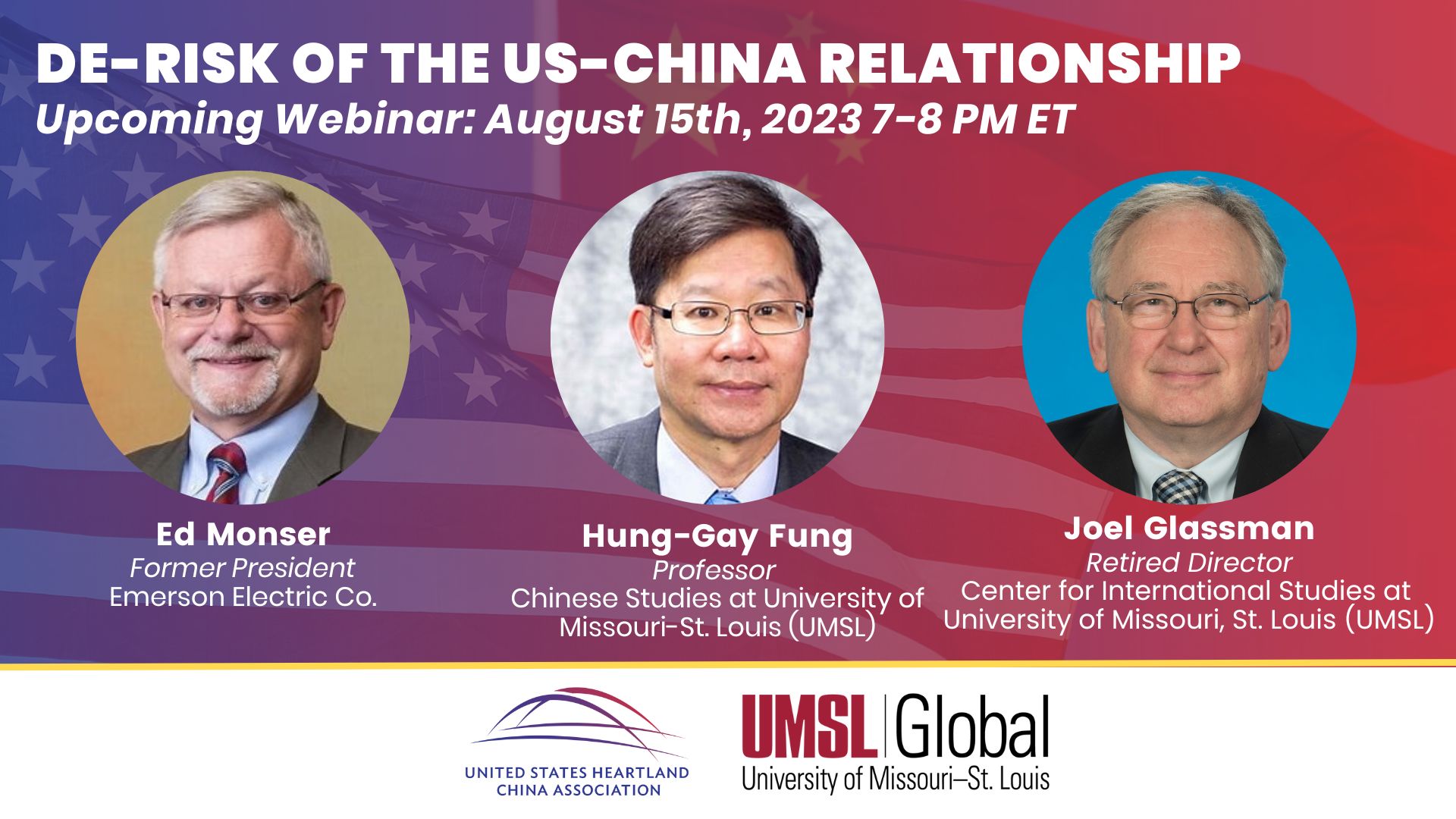 Beginning in the early 1990's, the US Government actively encouraged the development and growth of a relationship with China. These policies were supported by the interests of both American businesses and academics.  In addition to direct economic interest, that relationship was driven by the expectation that robust economic ties would lead to "convergence" of the two economies through intensive economic and cultural engagement.
In recent years, the two nations have not become much alike and today confront growing tensions in their relationship. These tensions have reached a sufficient level for policymakers and government officials to argue in favor of "de-risk" or the termination of the mutually beneficial economic relationship to contain China's growth particularly in high tech regime and global leadership. Advocates for de-risk have become increasingly vocal and enjoy great support in the US Congress and Administration.
The US now faces a major policy challenge to surrender to pressure to end or limit the US-China economic relationship or to continue along the current path to continue to secure the substantial economic benefits and, possibly, mitigate future conflict through continued shared interest.
We have three speakers who will discuss various issues related to the possible de-risk of the US- China relationship as the two nations enter a period of intense competition.
Ed Monser, a business practitioner, will talk about business impact of the de-risk of the US-China relationship.
Joel Glassman, a retired international education administrator and political scientist who specializes in US-China relations, will speak about the foreign policy and national security challenges confronting China and the US.
Hung-Gay Fung will talk about implications of the trade and investment policies in recent years that give rise to triggering the de-risk of the US-China relationship.