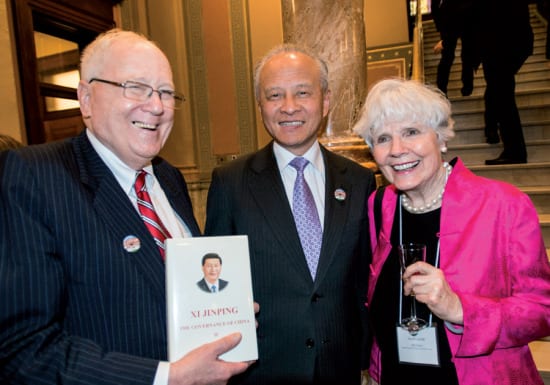 As we begin the year 2022, I am focused on the fact that February 15 – 16 will mark the 10th anniversary of then Vice President Xi Jinping's historic return to the American Heartland.
During that trip, President Xi first visited the home of Sarah Lande in Muscatine, Iowa, one of the individuals who had welcomed him in 1985 when, as a county level official from Hebei Province, he made his first visit to the United States.
Vice President Xi then came to Des Moines for a "state dinner" at the magnificent Iowa State Capitol hosted by Governor (and future Ambassador to China) Terry Branstad.