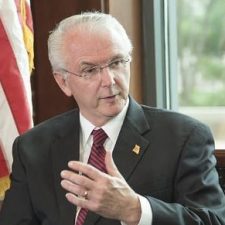 鲍勃·霍顿
鲍勃·霍顿于2001至2005年间担任密苏里州第53任州长。在当选州长之前,霍顿曾担任过两任密苏里州财政部长和三任密苏里州众议员。
鲍勃·霍顿的一生都在为公众服务。除了担任公职,霍顿也曾为州财政部长James I. Spainhower和Mel Carnahan、美国参议员Thomas F. Eagleton和国会议员Richard A. Gephardt效力过。
霍顿州长在任期间,他曾担任中西部州长协会主席;开设了密苏里州在中国的第一个贸易办事处;成立了密苏里州第一个拉美裔外展委员会;将密苏里州在女性领导职位的排名从第41位拉升至第5位;任命了200多名非裔美国人担任重要领导职务;建立了该州第一个青年内阁;并在密苏里州建造了第一座获得LEED认证的州办公大楼。
鲍勃·霍顿目前是美国全球领导联盟(U.S. Global Leadership Coalition)的密苏里州联合主席,同时也是全国有色人种协会(NAACP)密苏里州分会的执行董事会成员。自2005年卸任公职后,霍顿创立了霍顿公共政策论坛,并在韦伯斯特大学担任了10年的教授。在韦伯斯特大学期间,他帮助建立了在密苏里州圣路易斯韦伯斯特大学的第一个孔子学院。
For over 40 years, Bob Holden has been an active participant in the American Legion Missouri Boys and Girls State Program. He led efforts to bring the first delegations of Chinese students to be participants in this historic program. Since that first delegation to Missouri Boys and Girls State, he has led the efforts to continue these student delegations of Chinese students to Missouri and Missouri students to China with plans to initiate delegations from other states.
鲍勃·霍顿认为,美中两国的长期经济成就必须建立在相互尊重、明确理解和坦诚对话的基础上。这点可以通过扩大我们的文化联系,创造更多的教育伙伴关系,以及为两国成功的企业铸造机会的桥梁来实现。
Gov. Holden was recently inducted into the Missouri Public Affairs Hall of Fame. Watch his honoree video here.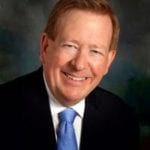 Jim Brainard
Mayor Jim Brainard is Carmel's first seven-term mayor and is one of the longest serving mayors in the State of Indiana. Under his tenure, Carmel has experienced tremendous growth and prosperity. It is considered one of the fastest growing cities in the United States. The population has grown from 25,000 to more than 103,000 in the last 25 years. Park land, greenspace, and trails have increased from 40 acres to more than 800, including the linear Monon Greenway and Central Park.
The development of an Arts & Design District, a new downtown called City Center and a new Midtown project joining the two together, has helped in the creation of a vibrant, thriving walkable city where companies want to locate, where employees want to live and where families want to raise their children. Mayor Brainard is frequently asked to speak around the world about city planning, climate change, redevelopment and transportation networks.
As part of the City Center project to create a downtown for Carmel, Mayor Brainard incorporated world- class cultural and entertainment venues. The Center for the Performing Arts in City Center includes the Palladium, a state-of-the-art, 1,600-seat concert hall, The Tarkington, a 500-seat proscenium theater and the 200-seat black box Studio Theater.
Mayor Brainard was also successful in gaining the talents of Emmy-nominated performer Michael Feinstein as the Artistic Director for the Center as well as integrating the Great American Songbook Foundation and Songbook Academy into the cultural options at the Center. All of these venues, including an outdoor amphitheater named Rotary Centennial Plaza, opened in 2011.
Mayor Brainard has implemented numerous environmental initiatives for the City of Carmel. He has encouraged the construction of roundabouts in place of traditional signaled intersections in Carmel, which reduces vehicle emissions. Accidents with injury were also reduced by almost 80 percent when contrasted to signalized intersections. The City now has more than 140 roundabout intersections, more than any other city in the United States. Mayor Brainard has signed executive orders mandating the use of hybrid or flex-fuel vehicles for city operations when available and recently enacted a "No Idling" policy for city employees. He also encouraged the City's Utilities Department to develop the technology to use recaptured methane gas to power its wastewater treatment facility as well as repurpose its biosolid waste into high quality fertilizer (topsoil), eliminating the need for its transport to and disposal in a landfill. He has also initiated testing the feasibility of utilizing wind energy as a future power source for the plant.
Carmel has been honored with many awards for its high quality of life and environmental initiatives. Money Magazine named Carmel the No. 2 Best Place to Live in America for 2021-22 and Money placed Carmel at the top of their list of Best Places to Retire in 2022. Carmel has also been named the No. 1 Best Place to Raise a Family in 2020 and No. 1 Best Suburb in America in 2019 by Niche.com. In 2015, Carmel was recognized as Community of the Year by the Indiana Chamber of Commerce. The City was awarded first place in the Climate Protection Awards from the U.S. Conference of Mayors for its roundabout program and national runner-up of the Home Depot Awards of Excellence in Community Trees. Carmel has also been the recipient of the Sterling Tree City Award, honorable mention for Municipal Excellence from the National League of Cities and has been designated a silver level Bicycle Friendly Community by the League of American Bicyclists.
Based on surveys using community statistics, Carmel is consistently ranked among the top places to live for families, singles, children, senior citizens and veterans based on low crime rates, low cost of living, excellent schools, availability of high paying jobs and appreciation of community amenities such as the arts, culture, parks and recreational opportunities. Mayor Brainard's academic background includes a Bachelor of Arts in History from Butler University and Doctor of Jurisprudence from Ohio Northern University. He also received a diploma from the Oxford Institute on International and Comparative Law from the University of San Diego. His book, Carmel, 'round about right shares the story of redevelopment in Carmel during his administration.
Mayor Brainard has served as a Trustee and Co-chair of the Energy Independence and Climate Protection Task Force for the U.S. Conference of Mayors since 2013. In November of 2013, he was appointed to the Task Force on Climate Preparedness and Resilience by President Barack Obama. In 2015, he traveled to four cities in India to represent the United States as part of the U.S. State Department's speaker's bureau. Also, in 2015 he was asked to speak on energy and climate policy at the German-American Centers in five German cities. In 2016, he was asked to speak on climate change and urban design in Rome, Italy, at the International Making Cities Livable Conference. In 2021, the City of Carmel hosted the IMCL Conference. Additionally, he has been a guest lecturer for Georgetown University, Butler University, Indiana University and Purdue University among others. He often speaks to city councils and planning commissions across the United States about city design and development.
The Mayor has served as President of the Butler University Alumni Association, was included in Butler's "50 Under 50" in 2004 and has served as a Trustee of the university. He taught as an adjunct instructor at the University of Indianapolis and was named one of the "Most Powerful Hoosiers in the World" by Indianapolis Monthly Magazine. He is a member of St. Elizabeth Seton Catholic Church and the Rotary Club of Carmel. He resides in Carmel and has four children: Jack, a physician; Will, an attorney; Marie, an occupational therapist; and Martha, a medical research assistant at Dana Farber Cancer Research Institute.
Susan A. Thornton
Susan A. Thornton is a retired senior U.S. diplomat with almost three decades of experience with the U.S. State Department in Eurasia and East Asia. She is currently a Senior Fellow and Visiting Lecturer in Law at the Yale Law School Paul Tsai China Center. She is also the director of the Forum on Asia-Pacific Security at the National Committee on American Foreign Policy and a nonresident senior fellow at the Brookings Institution. 
Until July 2018, Thornton was Acting Assistant Secretary for East Asian and Pacific Affairs at the Department of State and led East Asia policymaking amid crises with North Korea, escalating trade tensions with China, and a fast-changing international environment. In previous State Department roles, she worked on U.S. policy toward China, Korea and the former Soviet Union and served in leadership positions at U.S. embassies in Central Asia, Russia, the Caucasus and China. 
Thornton received her M.A. in International Relations from the Johns Hopkins University School of Advanced International Studies and her B.A. from Bowdoin College in Economics and Russian. She serves on several nonprofit boards and speaks Mandarin and Russian.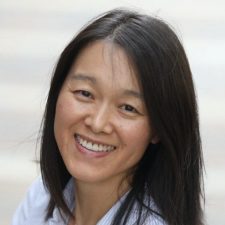 Min Fan
Min Fan was born in China and studied at Peking University before immigrating to the United States. Continuing her education at the University of North Carolina she earned a B.A. in Art followed by an M.B.A. at the Kenan-Flagler Business School.
Min went on to a successful career in the corporate world culminating in her role as the leader of the Ideation and Innovation Practice at Hewlett Packard (HP) Global Corporate Services. Upon leaving HP she joined the startup ecosystem as an entrepreneur and mentor at two Colorado incubators.
From 2018-2019, Min brought her entrepreneur experience and passion for US and China collaboration to the nonprofit sector as the Executive Director/COO of US China Innovation Alliance (UCIA). Over 100 US companies visited China on sponsored trips as a result of her team's efforts.
Prior to joining the US Heartland China Association, Min launched US China Now, a not-for-profit endeavor, which partnered with a broad spectrum of organizations to build a bridge of understanding across the cultural divide between US and China.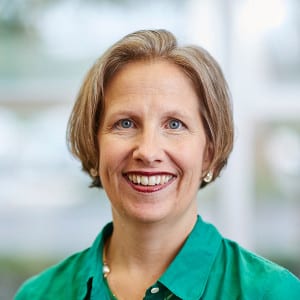 Sarah Burkemper
Sarah (Hartmann) Burkemper是一名注册会计师以及注册财务规划师,在密苏里州的特洛伊市执业。她曾担任林肯郡(密苏里州)的公共行政官一职12年,并于2008年12月退休。
Burkemper曾是杜鲁门州立大学的潘兴学者并以优异的成绩于1992年毕业,获得了两个学士学位和一个硕士学位。1997年,她继续深造并获得了华盛顿大学国际事务硕士学位。
Burkemper在2006年被评为杜鲁门的年度女校友。从2011至2014年,她担任杜鲁门州立大学基金会的主席;从2001年3月至2007年6月,她担任杜鲁门州长理事会的成员。
Burkemper是科罗女性领导(Coro Woemn in Leadership)项目的毕业生。她是林肯郡健康基金会委员会主席和社区机会委员会主席(该县参议院法案40委员会)。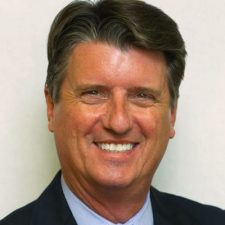 Jim Schultz
Jim Schultz founded Open Prairie as a private capital management company in 1999. He has led and overseen the management of four private equity funds with investments in innovative technologies spanning agriculture, medical devices, and information systems. Funds invested by Open Prairie have resulted in two successful IPO's and created over 5,000 jobs across 31 portfolio investments. His current fund strategy is focused on agri-business investments in rural America under a USDA licensed rural business investment program (RBIP).
Jim is a fifth-generation Illinoisan, agribusiness entrepreneur, and private equity executive. Like his ancestors, Jim has continued his family legacy in agribusiness throughout the America's with investments in ag-tech companies, ag-input companies, rural businesses and farmland. He has owned three proprietary soybean seed companies and three ag- chemical companies along with farmland in the Midwest and Brazil, representing over 17,000 acres. In his hometown of Effingham, Illinois, Jim developed and created in a bean field an office park, Network Centre, that has created over 1,500 professional jobs for college graduates seeking to remain in the east-central Illinois area. He gained extensive leadership experience with growth-stage capital expansion over the years by investing in rural America. Jim has served as the financial expert on mergers and acquisitions for clients in rural America in software development, banking, manufacturing, retail, healthcare, and entertainment.
From 2015-2017, Jim served in newly-elected State of Illinois Governor Bruce Rauner's cabinet as the Director of the Illinois Department of Commerce and Economic Opportunity where he oversaw the following departments: foreign direct investment, business development, job training, energy, film, and tourism. He traveled on behalf of Governor Rauner leading Trade Missions to Japan, China, Canada, Germany and France.
Jim is a recognized leader throughout the State of Illinois. He has served as Chairman of the Board for Prime Banc Corporation – a multi-branch rural banking group serving southern and central Illinois – which grew organically from $40 million in assets to over $1 billion in assets…all in rural communities in Illinois. He also has served as Chairman of the Board for the following organizations: Illinois Chamber of Commerce, Southeast Illinois Community Foundation, The Cross Foundation, and Effingham County Community Foundation. Jim also served on the Advisory Board for the Chicago Federal Reserve.
Jim earned his MBA in Finance and Entrepreneurship from Northwestern University, a Juris Doctor Degree in Corporate Finance from DePaul University, and a Bachelor of Business Administration from Southern Methodist University (cum laude). Jim was born in Teutopolis, Illinois - adjacent to the building which housed his great-great- grandfather's trading post which supplied wagons heading west on the National Trail. His office in Effingham is located three miles west on the same National Trail. Jim currently lives in Effingham, Illinois, where he and his wife Laura raised their three sons.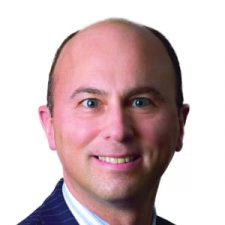 Michael Froy
Mike Froy is global chair of the Corporate practice of Dentons, the world's largest law firm, with more than 200 offices in over 80 countries (including over 40 offices in each of the U.S. and China). Mike previously served on Dentons' U.S. and China region boards and as co-head of Dentons' Chicago office. Dentons U.S. offices include locations throughout the Heartland (Illinois, Indiana, Iowa, Kentucky, Missouri, Ohio, Louisiana, Texas, and Alabama).
Mike advises businesses in meeting their strategic objectives focusing on domestic and cross-border mergers and acquisitions, complex commercial transactions, market entry, financings, corporate governance and public company compliance.
While Mike represents clients across a broad array of industries, his work on behalf of manufacturers and regulated businesses (energy, health care and insurance) has been particularly noteworthy:
-Executive Committee, Northwestern University's Ray Garrett Jr. Corporate and Securities Law Institute
-Board of directors, Chicago Council on Global Affairs, Lymphoma Research Foundation, Ravinia Festival Association
-Secretary and member of the executive committee, Junior Achievement of Chicago
芝加哥大学法学院,1983,法学博士
密歇根大学,1979年,文学学士,荣誉毕业生及优等毕业生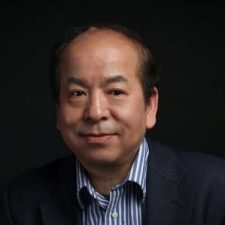 刘亚伟
刘亚伟是美国乔治亚州亚特兰大卡特中心(Carter Center)的中国项目主管。自1997年以来,他多次参加卡特中心的任务,监查中国村、镇、县级人民代表大会的代表选举。
刘博士撰写了大量关于中国政治发展和基层民主的文献,包括三本编著的丛书:《当代中国的农村选举与治理》(西北大学出版社,西安,2002年和2004年),《政治读者》(中央译社出版社,北京,2006年),《选举与治理》(西北大学出版社,西安,2009年)。他是中国选举与治理网站www.chinaelections.org的创始人和编辑。刘博士也是中国畅销书《奥巴马:改变美国的人》(2008年10月)的合著者。
刘博士是埃默里大学政治学副教授以及亚特兰大中国研究中心(China Research Center)副主任。
他于1982年获西安外国语学院英语文学学士学位,于1989年获夏威夷大学美国近代史硕士学位,并于1996年获埃默里大学美国政治与外交史博士学位。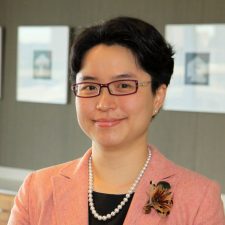 Liza Mark
Liza Mark于2013年成立了国际律师事务所Haynes and Boone, LLP,的上海办事处并担任该办事处的行政合伙人。她是资本市场和证券业务集团的合伙人,并定期在该公司的上海和达拉斯办事处工作。Liza在美国、香港和上海的美国公司工作了20多年。她熟悉这三个国家的法律环境,能够帮助她的客户在不同的商业环境中找到支点。她主要从事私募股权投资、证券和跨境并购业务。
她代表投资者、发行人和投资银行/金融中介机构进行各项融资交易业务,包括在香港、印度和美国的股票和债务公开发行和跨境私人配售。Liza对于债券和股票证券的私人配售、亚洲境内股票发行、144A规则发行、中期债券计划、SPAC收购、PIPEs和在香港发行IPO有着丰富的经验。她还定期为客户提供有关私募股权投资、并购、公司治理和美国上市公司证券法报告和合规方面的建议。
Liza在清洁技术、能源、运输和物流以及环境、社会和治理(ESG)影响行业有着丰富的经验。她与外国私人发行人在美国和香港市场的证券发行密切合作。
Liza also serves on the board of advisors of the George H. W. Bush Foundation for U.S.-China Relations and the Greater Dallas Asian American Chamber of Commerce. She is a member of the Ethics Committee of The American Chamber of Commerce in Shanghai.
She holds a J.D. from the University of California, Berkeley School of Law, 1998 and a B.S. in Accounting and Finance, Indiana University Bloomington, 1995, summa cum laude, with honors.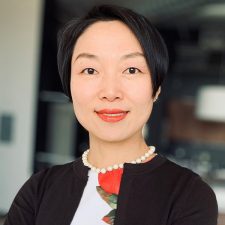 Qiaoni "Linda" Jing
Qiaoni "Linda" Jing grew up at a village in central China. Pulling weeds was her first job and hunger was real in the community. As a child, Linda was determined to leave agriculture and see other parts of the world. In 1999, Linda started her career as a consultant at PricewaterhouseCoopers in Shanghai, China, after receiving her BE in Industrial Engineering and MA in Economics from Fudan University. 
Her father's appointment by the Chinese Premier to lead one of the largest enterprises in China inspired Linda to shape her career towards general management. In 2002, Linda came to the U.S. for her MBA at Kellogg School of Management, Northwestern University. Upon graduation in 2004, Linda joined the Corporate Strategy group of General Motors. In 2006, Linda moved to Wentzville, MO to supervise UAW production teams along the truck assembly line. She later became the Quality Audit Manager there and secured JD Power Associates' Best Quality Award for General Motors. Shortly after, Linda was brought back to the headquarters as a Business Development Manager focusing on strategic alliance. 
Linda returned to agriculture when Monsanto, now part of Bayer Crop Science, was seeking from other industries emerging leaders with track records of delivering. She joined Monsanto in 2009 as Strategic Planning Lead for the U.S. business, followed by leading a Customer Care team that delivered $1.9 billion revenue in 2010. Linda was expatriated to Argentina in 2011 to revamp the distribution channel in South America. Returning to the U.S., Linda became Global Operations Manager in Supply Chain. Her contribution in inventory and COGs reduction earned her the 2013 Global Business Outstanding Award. Linda joined R&D in 2013 as Director of Global Strategy & Operations, driving strategic initiatives and managing Monsanto's plant breeding operations in 35 countries. In 2016, she became Senior Director & Chief of Staff in Global Corporate Affairs, spearheading stakeholder engagement. 
Genective, a biotechnology JV between Limagrain and KWS, the world's 4th and 5th largest seed companies, chose Linda as its CEO in 2019. Tasked with transforming the Paris, France-based semi-virtual entity to a global operation centered in the U.S., Linda successfully led facility build-out, grand opened a new global headquarters in Champaign, IL, quadrupled the work force, and signed up multiple collaboration partners during her first two years on the job. Now President, CEO and a Board Member, Linda focuses on leading execution of the new strategy towards the new vision she set, together with the Board of Directors, for Genective, nurturing a new culture that has resulted in record high employee engagement, and commercialization of deliverables out of a refreshed R&D pipeline. 
Linda has been promoting cross-culture understanding since her student times in Japan and Switzerland. She served the Greater St. Louis community as a Leadership Council Member of the Danforth Plant Science Center, a Board Member of the Asian American Chamber of Commerce, a Co-chair of United Way Multi-Cultural Leadership Cabinet, and an Executive in Residence for University of Missouri-St. Louis' IMBA program, lecturing and coaching on cross-cultural leadership. 
Linda was one of the St. Louis Regional Business Council's Young Leadership 100, 2013 through 2015. She was honored by Who is Who Diversity in Color as Most Intriguing in St. Louis in 2018. She has been the leading voice for the Heartland in the leadership circle of the White House Initiative on Asian Americans and Pacific Islanders since 2018. After featuring Linda as a St. Louis Character in 2018, the St. Louis Business Journal honored her as one of the Most Influential Business Women in 2019.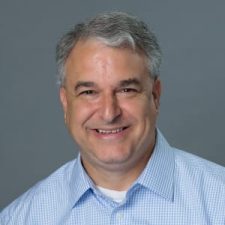 David Firestein
David J. Firestein is the inaugural president and CEO of the George H. W. Bush Foundation for U.S.-China Relations (Bush China Foundation) and a founding and current member of the Foundation's Board of Directors. He is based in Austin, Texas.
Prior to joining the Bush China Foundation, Mr. Firestein was the founding executive director of The University of Texas at Austin's (UT) China Public Policy Center (CPPC) and a clinical professor at UT's Lyndon B. Johnson School of Public Affairs. Before moving to UT, Mr. Firestein served as senior vice president and Perot Fellow at the New York City-based EastWest Institute (EWI), where he led the Institute's track 2 diplomacy work in the areas of U.S.-China relations, East Asian security and U.S.-Russia relations; Mr. Firestein, who held EWI's lone endowed chair, remains one of the longest-serving senior executives in EWI history.
A decorated career U.S. diplomat from 1992–2010, Mr. Firestein specialized primarily in U.S.-China relations. Among the honors he garnered during his diplomatic career were the Secretary of State's Award for Public Outreach (2006) and the Linguist of the Year Award (1997). Toward the end of his State Department career, he served as an elected member of the Board of Governors of the American Foreign Service Association (AFSA), the union and professional association of the United States Foreign Service; in this capacity, he represented and worked to advance the interests of several thousand State Department constituents. He also served as the elected president of the large community associations of the U.S. embassies in Beijing and Moscow.
Mr. Firestein is the author or co-author of three books on China, including two China-published Chinese-language best-sellers, as well as a large number of China-focused monographs, policy reports and articles (and publications on non-China-related topics). As a writer, Mr. Firestein broke new ground in a number of ways:  in the mid-1990s, he became the first foreign citizen to have a regular column in a People's Republic of China newspaper and the first foreign diplomat to publish an original book in the country, among other milestones.  He is a prolific public speaker and frequent commentator in the U.S. and Chinese media. The Voice of America's Mandarin Service wrote in 2016 that Mr. Firestein is "one of the world's best non-native speakers of Mandarin Chinese"; early in his career, he interpreted for dozens of top-level U.S. and Chinese leaders and officials. (Mr. Firestein also speaks Russian.)
Mr. Firestein currently serves on the boards of directors or advisors of over a dozen foreign affairs-focused, business-focused, China-focused and Texas-focused U.S. non-profit organizations. Of particular note, he is one of the few Americans who is concurrently formally affiliated with two different U.S. presidential legacy entities (the Bush China Foundation; and the LBJ School of Public Affairs, where he serves on the Dean's Advisory Council). He is also the only non-profit executive ever elected to the Board of Directors of the Texas Association of Business, Texas' influential chamber of commerce.
A native of Austin, Texas and current resident of the Austin area, Mr. Firestein holds a bachelor's degree from Georgetown University and two master's degrees from The University of Texas at Austin, as well as various advanced training certifications from the National Foreign Affairs Training Center of the U.S. Department of State.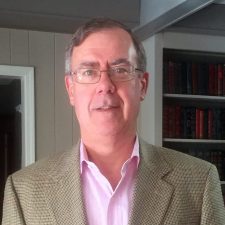 Tom Ostrander
Tom是一位经验丰富的金融行业高管,在投资银行、公司财务、战略、业务发展、并购、融资、管理、会计(CPA)、治理以及上市和私人董事会方面有着深厚的专业知识和经验。
目前,除了在总部位于摩纳哥的Scorpio Bulkers (NYSE-SALT)担任董事会成员和审计主席,在Asgard Craft Brewery担任投资者/董事会成员,Tom还是EquityHealth的联合创始人和高级财务顾问。而在纽约,Tom在各大顶尖公司担任高层领导角色,如在美国联盟纸业(US Alliance Paper)任首席财务官,在所罗门兄弟(Salomon Brothers)任全球联席主管 /在花旗集团的工业部,他领导着一个有约150名国际专业人士的团队,并负责每年8.5亿美元的收入。
Tom在西欧和东亚的许多国家都有丰富的国际业务经验,他曾与通用汽车、IBM、克莱斯勒、固特异、日本烟草、佳能、富士胶片、上海电气和施乐等全球领先公司有过直接接触。
Tom曾无数次在各种董事会和其他高层会议上担任作为高级投资银行顾问。值得一提的经历包括他曾在基德-皮博迪公司(Kidder Peabody & Co.)任职,1986年该公司在向美国证券交易委员会提交出售给通用公司的文件时,他也作为该公司的董事会成员在场。Tom也是Westmoreland Coal Co.的董事会成员和审计、薪酬和治理委员会成员。
除了他的专业职责,Tom目前还致力于各种慈善、教育、医疗和机构董事会和筹款活动。值得一提的包含密歇根大学、哈佛商学院、国家唐氏综合症协会、Hispánico芭蕾舞团、闪米特研究中心等。
Tom是密歇根大学的多学科学士学位毕业生,在那里他以优异的成绩毕业,还拥有哈佛商学院的工商管理硕士学位,并以班级前10%的优异成绩毕业。Tom目前和家人住在田纳西州的纳什维尔郡。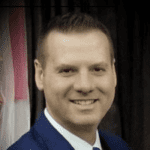 Scott Tackett
Scott M. Tackett, MHA, MPH is currently Vice President of Global Access, Value & Economics (GAVE); serving as the executive and chief economic advisor and market access leader for Intuitive, Sunnyvale, California. In this role, he leads the strategy, management, and operations of the global GAVE organization. His remit is to work with policymakers, payers, major health systems providers, and clinical and economic decision makers to address concerns related to the value of emerging technologies and its delivery of higher quality and cost-effective care. Scott is an applied health economist and strategist with 20+ years of experience in healthcare management and leadership roles for life sciences companies and U.S. Honor Roll Hospitals. He has led health economic strategy, and market and patient access operations in more than 30 international markets.
He has been published in many clinical, economic and health care strategy peer‐reviewed journals and regularly speaks at global conferences on health care futures, economic strategies, patient access, and the link between value and technology investment as it relates to achieving the "Quadruple Aim in Healthcare." His research interests have focused on observational evaluations and integrating predictive analytics to deliver "meaningful value transfer" via intelligent medical interventions, effectiveness, and efficiency. Prior to his current role at Intuitive, Scott was Head of Global & U.S. Market Access & Health Economics, and Director of Medical Outcomes Research & Economics at Baxter.
Scott holds a Master of Public Health with an emphasis in international health economics and a Master of Health Administration with an emphasis in health care strategy from Tulane University School of Public Health & Tropical Medicine, New Orleans, Louisiana. He performed a post‐graduate fellowship training and was the David A Gee Fellow at Barnes‐Jewish Hospital at Washington University Medical Center, St. Louis, Missouri. He holds a Bachelor of Arts in biology and chemistry from Central Methodist University, Fayette, Missouri.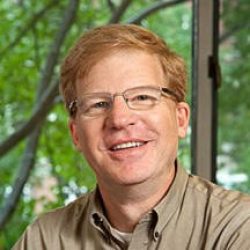 Steve Grand
For over 30 years, with offices in Washington DC and San Francisco, CA, Steve Grand has provided strategic advice, research and planning coupled with creative, persuasive, winning media for political and corporate clients.    He designs, produces and places messaging, advertising and long format content for political and corporate campaigns in all video distribution media.  Political clients include Karl Rove's American Crossroads, Senate Leader Mitch McConnell, Governor Doug Burgum, and numerous Members of the House and Senate.
In addition to his extensive, winning political campaign work, Grand has advised corporate clients as well as Governors, Senators, Congressmen, state legislators political parties, Prime Ministers and Presidents and other elected and appointed officials in new technologies, education, telecommunications, broadcasting, computers, intellectual property, health care, the environment, transportation, energy, tourism, the economy, election law, and public perception of government as well as conducting message development and deployment.  
Dr. Grand's international work includes research, strategy, media and messaging in over 36 countries, including national election campaigns in Slovakia, Croatia, South Africa and seven national elections in the Netherlands.  He has also done media, research, strategy and communications in places as varied as Sri Lanka, South Africa, Hungary, Jordan, Morocco, England and China.    His international work also includes measuring and affecting American public opinion and attitudes about foreign countries and cultures.
A Rotary Scholar in England, Grand also holds a BA (magna cum laude) from Harvard University, a Masters in Communications Management, a Masters in Research Methodology and a Ph.D. in Communications from the Annenberg School for Communications at University of Southern California. 
Dr. Grand has taught at the college level and lectured at numerous campaign schools and universities in the US and Europe.  In 2011, Grand was named a Fellow at Harvard's Institute of Politics at the Kennedy School of Government where he taught  classes on public opinion, campaigns, media, messaging, production and persuasion.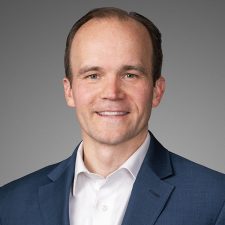 Cameron Turley
Cameron Turley is a Senior Managing Director of Ankura and Executive Vice President of GreenPoint Group with over two decades of experience working with businesses and non-profits to achieve their objectives in China.
Previously, Cameron served for over 18 years at The Cohen Group, a global business advisory firm led by former U.S. Senator and Secretary of Defense William S. Cohen, where he helped to build one of the top China practice groups in the industry. He began his consulting career at the international government relations firm Andreae, Vick and Associates, which was preceded by service at the U.S. State Department's Chinese School of Language Studies, where he developed diplomatic training materials.
Cameron spent two years pursuing volunteer work in Asia before graduating summa cum laude and valedictorian of Brigham Young University's David M. Kennedy Center for International Studies where he majored in International Law & Diplomacy and Asian Studies.
Cameron is based in Washington, DC and is proficient in Mandarin Chinese. He is a member of the National Committee on U.S.-China Relations.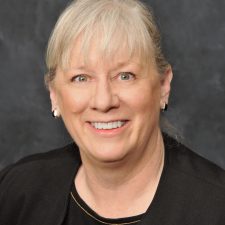 Rebecca Doyle
Rebecca Carlisle Doyle is a lifetime Illinois farm partner with deep pork production background and experience with most Midwest cropping and marketing systems. She is a proven organizational leader and administrator, having served as the Director of the Illinois Department of Agriculture and Director of Resource Development for the UN World Food Programme. While leading those organizations, Ms. Doyle developed strategies and policies - and built teams to implement them - that capitalized on opportunities and dealt effectively with challenges.
For the past decade, Ms. Doyle has been providing her networks, insights, strategies, and facilitation as a consultant for agriculture organizations/businesses and natural resource protection organizations. In addition to her livestock and crop input work, she strives to optimize understanding of and rationalize actions around climate change, carbon sequestration/management, regenerative ag, soil health and cover crops. In addition to agriculture commodity groups, she has worked with the Soil Health Institute, American Farmland Trust, The Nature Conservancy, National Resources Defense Council, Illinois Soil and Water Conservation Districts.
Her 25-year involvement in the Farm Foundation Round Table has provided a national network of producers, agribusinesses and natural resource protection organizations as well as production-serving and consumer-facing companies. She also serves her land grant alma mater as representative to the Council on Agriculture Research, Extension and Teaching (CARET) and as a member of the college's alumni board.
Education:
University of Illinois College of Agriculture, B.S. in Ag Communications, M.S. in Extension Education Washington University, University College, certificate in international studies Harvard University, Kennedy School of Public Policy, certificate in public policy management